Catering for d'Vine Events – Jacksonville and Beyond
It's your special day and you want everything to be just right. We do, too! That's why we create custom menus specifically tailored to reflect your vision and personality. From simple, elegant hors d'oeuvres and mouth-watering entrées to bountiful buffets and delectable desserts, our inviting displays, flavorful cuisine and gracious service will bring your vision to life.
What they are saying...
We are so thankful that we chose to work with Hope Dempsey and D'Vine Cuisine! Not only did the food taste amazing, but Hope and her team went above and beyond to make us happy- they took care of so many details that we were afraid our friends and family would have to worry about. They were so flexible and worked extra hard in a brand new venue that they were not familiar with yet. Hope is a pleasure to work with and makes you feel like family! I would definitely recommend her and would love to work with her again someday!!
What they are saying...
I would highly recommend d'Vine cuisine, Hope and the staff. The whole group is professional and very friendly and helpful. I have used d'Vine cuisine before on a much smaller scale and can honestly say whether it is a small event or a large one (as this was) – they never disappoint. The food, the bar and the staff was superb. I would not hesitate to recommend them and/or use them again!
What they are saying...
We met with Hope for our tasting and she spent a lot of time not only letting us taste the food that we wanted to serve at our wedding, but getting to know us as a couple and understand what we were looking for at our wedding beyond just the food. We had our reception at a venue that did not have a kitchen or sinks. Other caterers were wanting to charge us significantly more because of this, but Hope had a simple solution and did not try to drive the price up for us. At the reception, Hope and all of her staff were very professional and friendly.
What they are saying...
Hope and all of her staff were super fun and amazing to work with! We had so many compliments on the food and the presentation that she had. She brought her own personal touches to the event and always was aware of the bride & groom's needs throughout the process starting with the tasting itself. The taste and presentation was outstanding. Would recommend her to any bride!!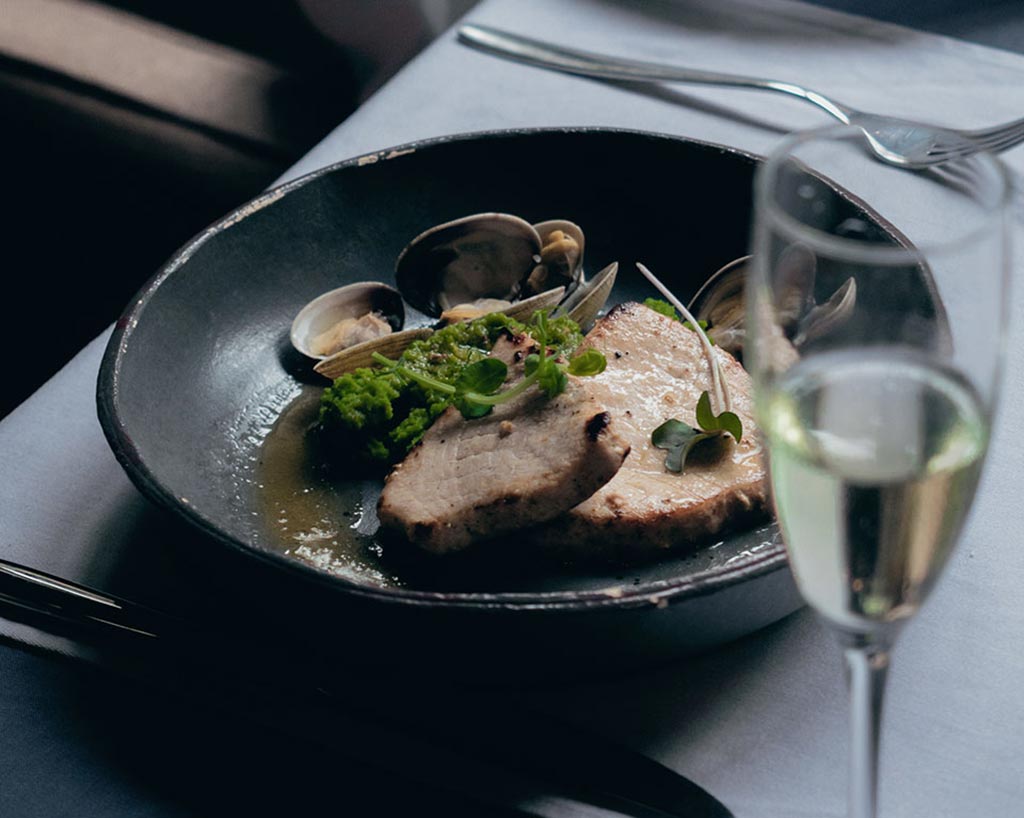 Weddings, Rehearsal Dinners, Bridal Showers, Receptions, Anniversaries, Holiday Gatherings, Birthday Parties, Garden and Tea Parties, Barbeques, Themed Parties and Events, Corporate Functions, Open Houses, Theatre Receptions, Shows, Pageants and other Presentations, Christenings, Special Occasions, Low-Country Boils
d'Vine Cuisine catering, proudly serving Northeast Florida, including Duval, St. Johns, Nassau, Flagler, Clay Counties: Jacksonville, Amelia Island, Fernandina, Atlantic Beach, Neptune Beach, Jacksonville Beach, Ponte Vedra Beach, Vilano Beach, St. Augustine Beach, Ft. George, Orange Park, St. Johns, White Oak and Glen St. Mary, Florida.
d'Vine Catering of Jacksonville… Every Event is Special
Chef Hope has enjoyed the culinary journey that has carried her from studies at the Institute of the South for Hospitality and Culinary Arts to catering beautiful parties and other events in the area.
She and the rest of d'Vine cuisine's hand-picked staff bring many years of experience serving delicious food with a gracious attitude, working quietly and efficiently from the earliest stages of planning all the way through the clean-up.
Your event should reflect your vision and your personality. We have established d'Vine cuisine to insure that it will do just that!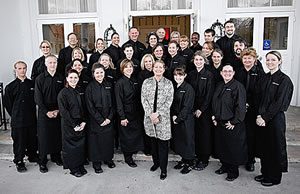 Whether your event is private or corporate, tiny or grand, cozy or formal – it will receive our skillful attention to detail. Whether it is an intimate dinner for two or a wedding reception for five hundred, your event will be a reflection of you.
Gourmet creations for your convenience! 904.742.7353
In our modern world cultures are continually influencing each other resulting in changes to our environment and tastes. We delight in offering you food choices and vibrant flavors that reflect current culinary trends along with more traditional choices.
Custom menus are tailored for every event from simple and elegant hors d'oeuvres to intricate and mouth-watering entrées.  Delectable dessert creations, bountiful buffets and inviting displays are all competitively priced.  It is the combination of each of these segments that provide a memorable experience for you and your guests.
Every Catering Event is Special – Weddings, Corporate Events and Special Gatherings
The caterer you choose for your special day will have a great effect on your total experience. To help you make the best possible choice, we invite you to meet with us and share a tasting for two.  Through our private tastings of mouthwatering dishes and testimonials and references available through our website, you can feel assured d'Vine cuisine  will carry out your dreams for a most special occasion.
At d'Vine cuisine, we will work within your budget to create a memorable and complete environment for your guests. We specialize in events where the décor and food are equally spectacular.
Whether it is a modest reception or a lavish sit-down dinner, d'Vine cuisine provides outstanding value.
Our culinary packages are customized with foods at their season's peak, using fresh herbs and ingredients that tantalize the taste buds.  You might consider including several of our food stations available to personalize your event. They offer your guests a wide range of delicious food, and can also specialize a meal for your dietary needs, vegans, and vegetarians along with all other attendees.  Have you considered an action station for a "wow!" effect?  Culinary chefs can impress your guests with an Asian wok station, a trendy pasta station a delightful carving station, and more. We look forward to helping you design the perfect menu to meet all of your needs.  Afterall, food is the key to a success experience for your guests!
Weddings
Rehearsal Dinner
Bridal Showers
Receptions
Anniversaries
Holiday
Non Profits
Gatherings
Birthday Parties
Garden and Tea Parties
Barbeques
Corporate Functions
Open Houses
Themed Parties and Events
Theatre Receptions
Shows
Pageants and other Presentations
Christenings
Special Occasions
Low-Country Boils
Celebrations of Life
Jacksonville Caterer Testimonials and Reviews
d'Vine Comments on Everyone's Lips
Everything was delicious and everyone really enjoyed all of the food. You did a fantastic job, thanks so much! Thanks for all your help and I look forward to working with you more in the future.
I want to express my gratitude and appreciation for helping to make The Cave Dedication and Harold's 74th Birthday celebration a memorable occasion. The menu choices, aesthetic display, service, Stephanie's assistance and your constant smile enabled me to enjoy this special event.
Thank you again for all your hard work and the lovely food last night. The guests all said they loved it. Thanks also for helping to set up and break down. I will refer you to everyone!!
The pleasure was mutual. Your staff did a wonderful job throughout the entire event. And the food was delicious (even in the wee hours of the morning when I finally got around to eating). I know that Brittni and Jeff were so very pleased and you were quite easy to work with throughout the process. I am always excited to be introduced to new faces that do great work and look forward to being able to recommend you in the future.
We were very pleased with how everything went at the wedding and reception. The food was delicious, we had many compliments about how good it was. We thought the displays and tables were beautiful and I think everyone had a great time. I'll be happy to recommend you if anyone asks and I hope you and Amy are able to get some work together. She is incredibly talented and I think the two of you could really have a future in the wedding business. Thanks for everything, you know I have another daughter so I may call you in the future (hopefully the distant future – she's only 16- thank goodness!).
We used Hope Dempsey and d'Vine Cuisine again this year for the NE FL Association of Environmental Professionals Spring Conference. He recommended her last year, and we liked her so much, we didn't even check around this year.The food is fresh and attractive and special (I wanted to say unusual, but that didn't sound right – for example, the breakfast wasn't just bagels and coffee, it was these little star pastries and yogurt and fresh fruit) Plus she went out of her way to accommodate my "environmental" whims – no water bottles, recyclable coffee cups later in the day, vegetarian option, etc. Keep her in mind if you have an event!
"You had one of the best food spreads I've seen… and incredibly friendly staff. It really was such a great experience! I just made a hilarious mental contrast to another October wedding, where the hors d'oeuvres were literally just set straight on a flat tablecloth on a round table, the fruit/cheeses without even a plate underneath."
Thank you for helping make Jessyca and Ahmad's wedding a remarkable event. As usual, you and your staff did an amazing job. The food was delicious and you all went above and beyond. I always look forward to an event when I hear you are the caterer. One less vendor I have to worry about.
Hope and her staff are not only fabulous to work with, but they make amazing food. She will help you plan your menu and is even open to special requests or ideas. Her tasting was one of my favorite things to do for wedding planning! She has an excellent and professional staff and is extremely timely in her communication. We loved every aspect of working with Hope!
My daughter just got married on July 14th, 2012 and I highly recommend d'Vine Cuisine to cater any event you have. Hope and her staff were amazing-very professional, accommodating, and a pleasure to work with. Because I live four hours away, Hope was very patient and timely with my numerous phone calls and e-mails. The food was exceptional, the best I have ever had at a wedding! Being reasonable was a bonus! The presentation of the food was excellent. I can't say enough positives about our experience but to say it was first class the whole way.
Everything provided by d'Vine Cuisine was wonderful! The food was delicious, the displays were beautiful, and the staff so kind and generous. It was everything the bride and groom desired. The guests called it a Southern delight and wanted to know when they were going to open a restaurant!
Everything was perfect and the praises for your food and services were amazing from our guests! I thought the day was perfect as well! The weather, friends, environment, food, music….etc. were all perfect. My coordinator at least did a good job of keeping me out of any issues so of course I thought it was perfect. You and your staff were wonderful. The staff always asked me if I needed anything when ever they saw me and were very gracious to everyone! Thanks again and have a wonderful New Year!!
We loved working with Hope and her team! She was so kind and professional. The food was delicious, everyone kept talking about it, which never happens with wedding food. Hope's prices were awesome and she was really flexible in making things 'off menu'. I'd recommend doing a tasting – it was fun and helped us decide on our favorites! Thanks Hope for making our day delicious =)
AMAZING!! Hope is the absolute best! She is such a sweetheart and wants to make sure not only the entire planning process is going great, but your wedding night as well! The food is spectacular, with a wonderful tasting- so much food to choose from with a one-on-oneappointment. Your reception will be wonderful with a full staff of professional and nice people, with Hope personally checking on you to make sure everything is perfect. Not only will the night be great, but the days after too, with a full cooler of food from your reception in case you didn't have time eat. Just the sweetest! Had an amazing time with her there!

Designing Your Menu
Exceptional Catering Menus for Every Occasion
Here are just a few fun, inspiring suggestions:
Make it Unforgettable.  Make it Your Own!
Themes: Roaring 20's, Sock Hop, Pirates of the High Seas- yes, adults have fun too!
Heavy hors-d'oeuvres & Cocktail Parties
Saturday Game Day!  Enjoy the game, we've got the end zone covered!
Beachside Open House
Food is the Heart of Happiness
Weddings, Anniversaries, Birthdays, Religious celebrations
Short notice Funerals & Celebration of Life gatherings
Holiday parties for family, corporate, non-profit and churches
Southern Charm
Open House – corporate or personal
Natural Innovations
Seasonal Farm to Table – Farm raised and grown to ensure the freshest quality available.
Family Style Dining
Power Foods
Family Classics Grandma would approve!
Seafood Innovations
Creative Concepts – Reinventing Current Trends
Internationally Inspired
Contemporary in the City
European Classics
City events, Fundraisers, Festivals
Discount
You can find some d'Vine Cuisine coupon codes there